With so many health supplement products can be found on the market today, whether it is in the shelves of independent supplement stores or even in supermarket – each supplement is designed with a goal in mind notably, such as weight loss aids, vitamins/minerals, amino acids, creatine and protein powders, just to name a few.
All of the products claim to offer instant, magical results.
However, when it comes to the term supplement, it means to supple additional support to something or somebody.
The role of a healthy diet is to supply lots of vitamins and minerals to your body. If you want to fight diseases and stay in good shape, you may want to stick to a healthy balanced diet.
While eating fresh fruits and veggies is a good idea to meet your nutritional needs, dietary supplements can also help you with this goal.
In terms of the main pillars towards optimum well-being are:
Honesty
Happiness
Quiet
Diet
Movement
Remember you are unique!
Now I don't want to go too deep into those areas highlighted but if you want a quick reference on how to obtain a better healthier body without supplements then order the easy-to-read eBook How to Eat, Move and Be Healthy by Paul Chek:
The way we respond to food, exercise, and stress varies person-to-person just as much as our fingerprints. The book will identify YOUR individual needs and teach you how to address issues that may be preventing you from looking and feeling your best.
Follow his proven four-step program that has helped thousands of people look and feels their best.
Now I must confess that I am a strong believer and a student of the teachings of Paul Chek never the less supplements is in some cases needed, if only to make us feel emotionally better.
Named in accordance with alphabet
An A to Z of supplements that I recommend that you could benefit from but ONLY if you are already eating and training consistently.
It is important to note that if you are a beginner or you are resuming back after a layoff then you will need a good dose of organic eating information, which is available from the eBook link above.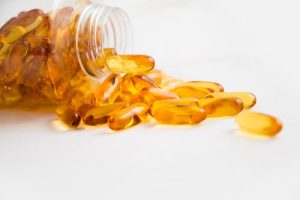 Those who train 3-5 times weekly and eat wholesome food that are in season, drink plenty of clean water related to their bodyweight and get enough deep sleep then this simple list may help you, but more so when you go into phase two the weighted programme.
Multi-vitamin
Speciality Vitamins (e.g.; B6, D3)
Pre-workout Proteins
High Grade Protein Shakes (meal replacement plan)
BCAA (Branched chained amino acid)
Creatine
Joint Recovery
High Grade Omega 3
Final Thoughts
So, I do not want you to rush out there and get all that is on this list.
What I suggest is that you simply note of all what I have said above and ask yourself how committed are you to this programme and your overall health.
Fact is that you cannot out exercise a bad eating plan.
The entire food and exercise plan I provide are carefully chosen to get you where you need to be.
Make your own research in the correct brand that provide you with the extra needed boost that maybe your food plan is missing.
To be on the safe side, you may want to go for dietary supplements that are regulated by an authority, such as the Food and Drug Administration.
Remember all supplements that are not all regulated by any authority (nor celebrity endorsed) are usually marketed as a simple solution to deal with several disorders or give your body the nutrients it is unable to get from your regular diet.